Obituary for Maxine LaRue Eilers
Maxine, loving wife and best friend of 65 years of Raymond E. Eilers, passed in Federal Way, WA on May 11th, peacefully in the presence of her devoted daughter. She was born in Salt Lake City, Utah, daughter of Ann L. Cottam and Rufus N. Arbuckle. She married Raymond in 1945, and they made a home and family in Seattle and North Bend. She attended Mt. Si Lutheran Church.

Those waiting for her in Heaven are her parents, her husband, her sister Arlene who died in infancy, her grandson Michael who also died in infancy, and 5 siblings in-law. Surviving family include her brother, Rollin T. Arbuckle, her daughter, Linda A. DeFranco (Eilers, Teschner), 4 granddaughters; Lisa, Teresa, Amber and Jamie, and 4 great-grandsons.

She would like to let you know that her work here is done. She received a call, an offer you can't refuse, for an appointment from which she will not be returning. This assignment comes with a huge sign-on bonus, and a reunion with family and friends she has not seen in a long time. Job security is exactly 110 percent. Her new mission takes her to a wonderful place where she will be socializing, dancing, gardening and coloring to her heart's content. Music, laughter and love are guaranteed. The food is delicious and you never gain an ounce. She left detailed instructions for her family to celebrate her mission here, which has now been completed. ---Low adherence to this instruction will not be tolerated.---

We will visit and honor her on Wednesday 5/23/18 at 11:30 am at Marlatt Funeral Home: 713 Central Ave N, Kent, WA 98032
We will then proceed to lay her to rest at 1:15 pm Tahoma National Cemetery: 18600 SE 240th St, Kent, WA 98042
Finally, we will gather to celebrate her life at the Tahoma Hall directly after the cemetery visit: 23808 190th Ave SE, Kent, WA 98042

Maxine worked past retirement, selling sewn crafts for many years. She dreamed of having a dress shop. She taught us that you can sell anything at a garage sale, but if you received a gift you don't like, DON'T SELL IT - give it back.

She was always able make a house a home. She had beautiful gardens and had a love/hate relationship with the deer who came by often and ate her geraniums. She always had a pot of coffee on. She loved lamps, and for a while, considered them an appropriate gift for just about anybody who came to her home. She was the light of our family.

She was stronger in her spirit than her gentle nature showed.

She was funny, and had an infectious laugh. She enjoyed horror movies and westerns.

She was festive, loved hosting holidays, and decorated her home accordingly.

To her, Christmas was worth celebrating grandly, and she kept many christmas decorations out year-round. Her Christmas tree, decorations and gift wrapping were mall-worthy. And she loved ugly Christmas sweaters, before it was cool.

She was well known for her fashion sense, and red was always appropriate. She made sure everybody could dress like her and kept her grandchildren well-clothed. Her love of the color red was immense. At least half of her clothes and belongings were red. She even gifted her sons-in-law red collar shirts and red long underwear. She could see the beauty in all clothes no matter how ugly, but she really did make everything look good.

She was also well known for her pumpkin cake and oatmeal raisin cookies. We will carry on with her carefully guarded recipes.

She lived up to her wedding vows and taught us how important that is. After her husband's passing, we did learn of her admiration of John Wayne, and the Seahawks' "cute butts".

We were blessed to learn many valuable lessons from her, during her 93 years. Among them:

- The family should gather as often as possible.
- Bake, for every occasion.
- When you buy something for yourself, order a few extra to give away.
- If you are not very hungry, make it count and have whatever you want. Even if it is just coffee and ice cream.
- Wear socks with patterns, and take the kids shopping for socks.
- Admire the mountains and love the forest.
- Wash your feet before coming in from playing outside.
- It is never too late to get your driver's' license.
- Wash in cool water and drip dry - no exceptions.
- You'll feel better with a bath and clean sheets.
- Cook a big dinner and ask someone else to do the dishes.
- Her ceramic cats will guard you when you sleep.
- It doesn't matter what anyone says; you CAN un-mormon yourself. But keep the Jesus pictures.
- Always leave a light on, it looks pretty.
- Gush over your babies.
- Be sentimental. Cherish memories, and revisit the good times often.
- Take family in, whenever they are in need.
- Celebrate and look forward to Heaven.
- Do not wait until it is too late. Tomorrow is promised to no one.

All-in-all, she was well known for her immense love and generosity for everyone she has known. She was always there, for all of us, during any storms in life. She provided generously for us all, up until the end. Nothing was more important than taking care of her family.

We celebrate her relief from the weight of this world, and for her long-awaited reunion with her lifelong love in Heaven.
To send flowers or a remembrance gift to the family of Maxine LaRue Eilers, please visit our Tribute Store.
Upcoming Events
Service
Marlatt Funeral Home
713 Central Ave. N.
Kent, WA 98032
Cemetery Details
Location
Tahoma National Cemetery
18600 S.E. 240th Street
Kent, WA 98042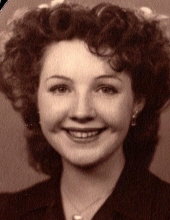 Thank you for sharing your
memory of Maxine
Provide comfort by sending fresh
flowers from our local florist.
No thanks, please don't show me this again.